About Merge Health, Fitness and Nutrition
Our Clients
We support many different types of clients. All of our clients are hardworking, smart and driven. They usually find that it is difficult to find time to work on themselves. Most are busy taking care of others or of their business. They recognize that self care is important, but need a little extra support to do so. Often, our clients are feeling tired, sluggish, moody, and are overweight. They want to change this.
They know that there is a happier, healthier version of themselves waiting to be uncovered. They want to heal, grow and strengthen in natural ways, and age gracefully, without the need for excessive medications. Through exercise, support, coaching and wholesome nutrition, our clients are able to achieve their health goals and feel happy, healthy and strong.
Meet the Team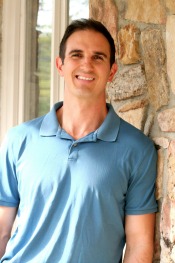 B.J. Toups, B.S.
Exercise Specialist/Personal Trainer
BJ holds a Bachelor's degree in Exercise Science from Kennesaw State University where he learned about exercise and physiology from some of the best in the area. He continues to stay up to do on the latest research and workout techniques and is a member of the National Strength & Conditioning Association (NSCA). He also graduated from The Atlanta School of Massage where he specialized in neuromuscular and sports therapy. Along with Meghan's expertise in nutritional counseling and as our name suggests, BJ MERGES all these different elements to bring the best of what exercise, nutrition and healing has to offer to achieve optimal benefit to his clients. BJ is also a trained professional dancer and has performed with some of the top choreographers and performers in the world including, Mia Michaels, Gregory Hines, Ann Reinking and Ben Vereen. He was also a featured dancer in Lynne Taylor-Corbett's worldwide Broadway show Swing tour and was a performer for The Grammys. His career in performing has contributed to his vast knowledge of how the body functions and transitions to it's peak level.
Certified Neuromuscular Therapist and NSCA Member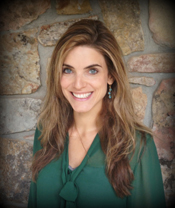 Meghan Toups, M.S.
Licensed Professional Counselor
Meghan attended Marist School, holds a Bachelor's degree in Psychology and Communications from Loyola University New Orleans and a Master's degree in Professional Counseling from Georgia State University. She is a Licensed Professional Counselor in the state of Georgia. Meghan also received her health coaching certification and training from the Institute for Integrative Nutrition. She believes in treating the whole person and seeks to provide her clients with a nurturing, empathic, yet solution focused environment to promote health, happiness and positive growth in each of her clients. As an integrative counselor and coach, she believes that there are many factors which contribute to emotional wellness and healing, including nutrition and the gut-brain axis, the connection between physical and emotional ailments, exercise and endorphins, sleep hygiene, social relationships, self-talk, and more. She believes that physical, emotional and spiritual health are intimately linked.  She and her clients work to heal from the inside out, to understand and reduce symptoms, improve mood and regain energy.  Her specialized holistic treatment largely integrates Cognitive Behavioral Therapy, Mindfulness, and health-focused psychology.  She has a unique interest in the crucial role of optimizing digestive wellness in improving mental health. Meghan provides both psychotherapy and health coaching services.
Certified Health Coach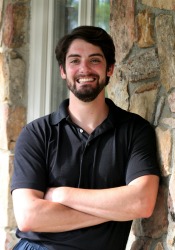 Billy Klein, CFT
Certified Fitness Trainer
Billy Klein is a personal trainer with Merge Health Fitness and Nutrition. He received his International Sports Science Association (ISSA) Fitness Trainer Certification with the hopes of impacting other's health, fitness, and overall well-being. Billy has been an athlete his entire life, with his focus being in competitive swimming. He spent a decade coaching competitive swimmers, teaching youngsters to swim, directing and managing a water safety program, as well as training new and veteran swim instructors how to effectively teach. He received his master instructor certification in Arizona 2012. His past experience working as an EMT, and also his personal experience of multiple surgeries following a serious car accident, have both fueled his passion for understanding physiology and anatomy. He loves to help his clients see results, while building a new, healthier lifestyle. Billy motivates his clients to lead a balanced life and focuses on maximizing endurance, strength and stamina while preventing injury.
ISSA Certified
There is a happier, healthier version of you waiting to be uncovered. Contact us today for a FREE health consultation.
Get Started